Brief
History
Shailabala Women's College, is a century old college is the premier educational Institution of its kind in the state of Orissa for women education. Situated near the holy shrine of goddess Katak Chandi, the magnificent college building stands majestically on Madhusudan Road, Cuttack, the silver city of Odisha. The college is proud to bear the name of Miss Shailabala Das, the adopted daughter of Utkal Gourava Madhusudan Das.
Shailabala, in a feudal age, was in the forefront of a movement for women's uplift. She was a member of the Board of Education, constituted by the Government of Bihar and Orissa in 1912, to look into the problems of education in Orissa. Miss Sailabala Das and Mrs. Banks represented Orissa at the Board Meeting in Ranchi where it was recommended to open an intermediate college for women in Cuttack. Accordingly, intermediate classes started functioning in the premises of Ravenshaw Girls' School in the year 1913. The college along with the school was shifted in 1917 to a new locality in Choudhury Bazar. Read more…
Message from the principal
It is a pride moment for us to record the reminiscences of the glory of the institution which established during a period when there was a revolution for woman liberation. Utkala Gouraba Madhusudan Das and his daughter Miss Shailabala Das made Odisha more shining by creating a heritage – institution for the education and empowerment of women in the year 1913. With the passage of time it has moved steps after steps with achievements and success. For more than 100 years, the institution has been growing in status and stature. When woman liberation was very much in a struggling speed, it steered the liberal outlook by becoming a citadel for catering the woman education with golden letters. Several Alumni of this institution have earned laurels by occupying prestigious positions in the country and abroad. The learning centre has set many a milestones in social and educational history of Odisha. It has been Accredited with 'A' Grade by NAAC in both 2006 and 2017. It has been recognized as an Autonomous college in April 2017 for imparting education and becoming a knowledge hub and center of excellence. For augmenting the glory of Odisha and overall development of this premier institution, We solicit the co-operation of every individual having sincere attachment for the institution.
Dr. Prasanta Kumar Mohanty, M. A., Ph. D.
Principal, Degree College: Ph: 2414020 (O), 9437052349
NAAC Team Visit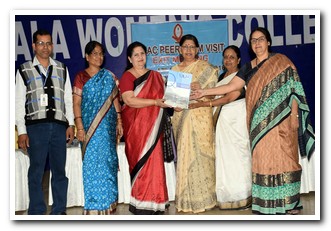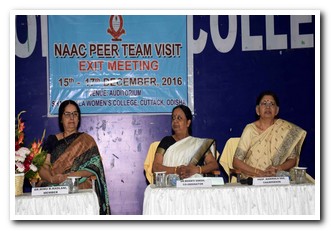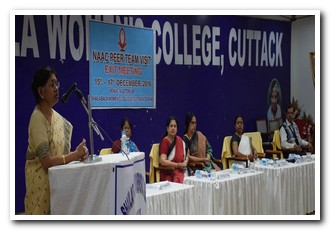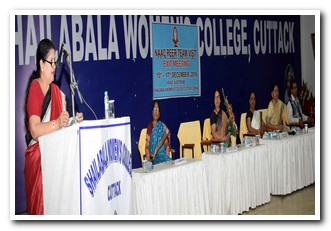 Important updates / Notices
Notices
Walk-in-Interview